New Central Victorian Guide stockist
The 130-year-old former Salvation Army Barracks in Castlemaine is now home to the Bike Vault.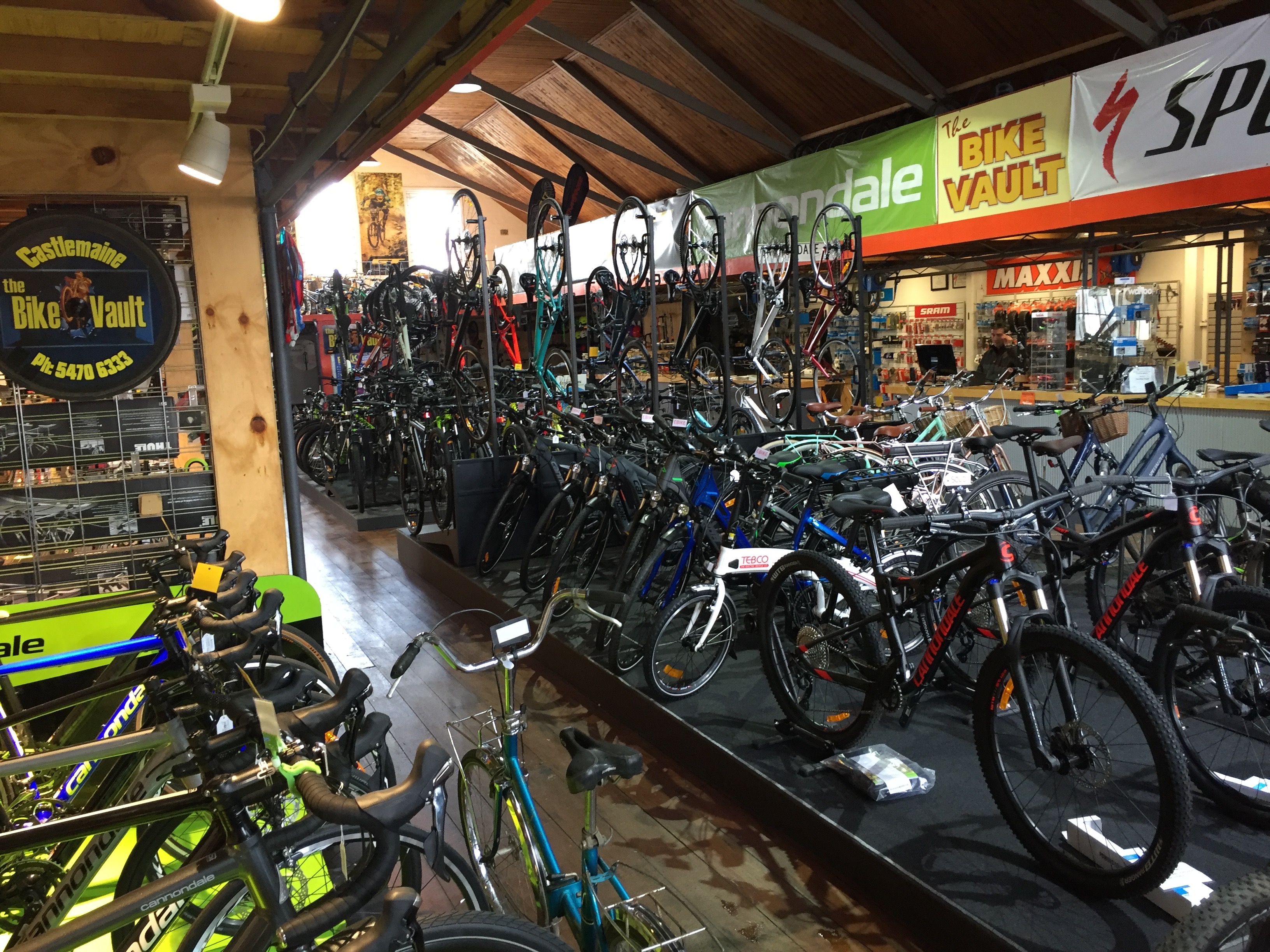 Having previously traded across Templeton St in an old bank, hence the name, The Bike Vault today operates in an old place of worship a beneath a superbly lined cathedral ceiling on an amazing sloping floor that a century ago ensured seated soldiers (parishioners) could see the Salvationist out in front on a raised platform. Peter Grant's Bike Vault is a one-stop shop for everything from MTBs to road, kids and E-bikes, accessories, fitting studio, workshop and info about local trails and road loops and of course to buy a copy of the Bike Paths &Rail Trails guide.
The Bike Vault
51 Templeton St
Castlemaine
Ph 03 5470 6333 Thebikevault.com.au