News & Information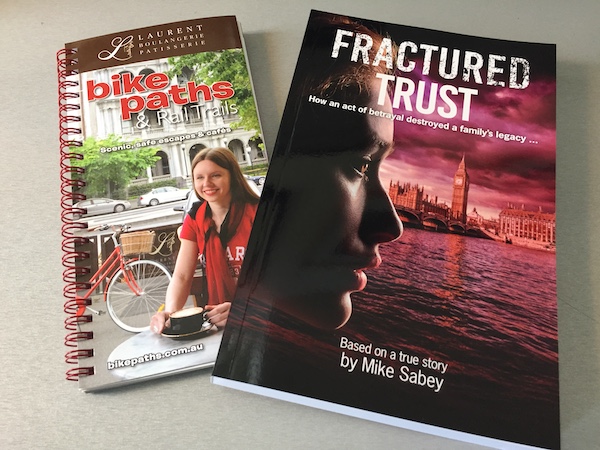 Yes a great Xmas gift idea: Two books for the price of One: Save over 50% Buy one copy of the Bike Paths and Rail Tail guide and receive a free copy of Mike Sabey's thrilling new novel Fractured Trust, which is based on true events. Price for both books $24.95 plus postage Bike Paths and Rail Trails guide latest 9th edition is a take anywhere, pocket size, spiral bound Bike...
Read more... | Published: 30/10/20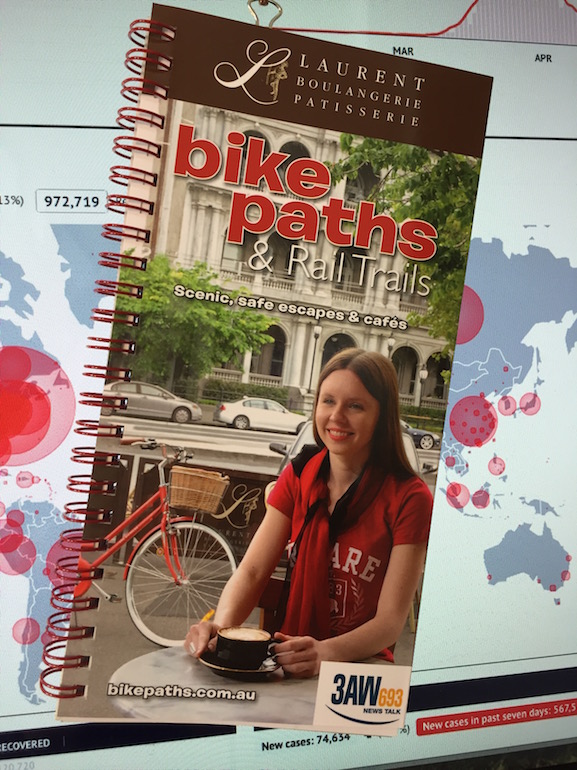 CORONA VIRUS Ride from Home - half price offer all up $12.45 Why not grab this one off opportunity to discover where the best bike paths are around where you are LOCKED DOWN? Go to our eStore on this site and place your order before this once in a lifetime offer ends!!!
Read more... | Published: 30/04/20