Ride 2 Work craze spreads

Riding to Work is the latest craze as people begin realising the multitude of benifits which surpass the costs, inconvenience and frustruation of driving and public transport when getting to work.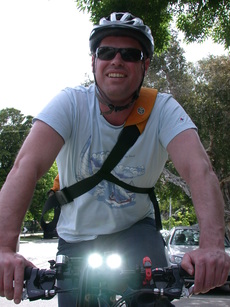 Exercise is the key to well being, and arriving at work in the morning with your daily dose done will make you feel like a million dollars. Exercise gets the endorphins flowing and cycling is a great form providing stress release.

No longer will you be stuck in traffic, jammed into a train, waiting for the tram. There is something great about moving through the peak hour bustle, getting to work efficiently and doing something to reduce your carbon footprint.
<!—[if gte mso 9]> <![endif]—>
Long-term health benefits include increased strength, improved muscle tone, decreased body fat and reduced risk of cardiovascular disease, diabetes and some cancers. Remember, bike riding should not feel more strenuous than walking unless you want it to. Don't push yourself too hard at first.

Ride 2 Work cyclists are not only saving huge slabs of time, getting much fitter but have thousands of dollars to spare (reported from $6,000 – $15,000) from savings they are enjoying on fuel, car repairs, public transport tickets and parking. The blogs below explain how to get started and safely make a 'transport' sea change to your life. There's heaps more in the Guide including Ride2Work maps, gear selection, cafes enroute and street smart tips.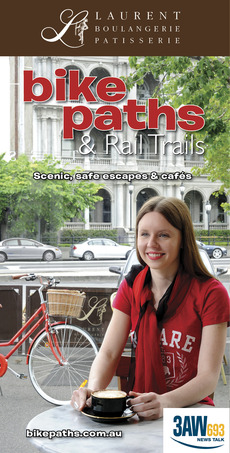 YOUR CYCLING FUN STARTS HERE AND ITS 20% CHEAPER - DISCOVER MELBOURNE'S TOP SCENIC BIKE PATHS AND FABULOUS BIKEWAYS AND VICTORIA'S "EPIC" RAIL TRAILS By Mike Sabey - Editing Publisher (Sabey & Associates) Continuing to be Australia's best ever selling, continuously available bike trails hard copy map book! * 100's of Scenic Safe off road Escapes along Melbourne's fabulous bike trails* European style bicycle touring along Victoria's renowned rail trails * Discover...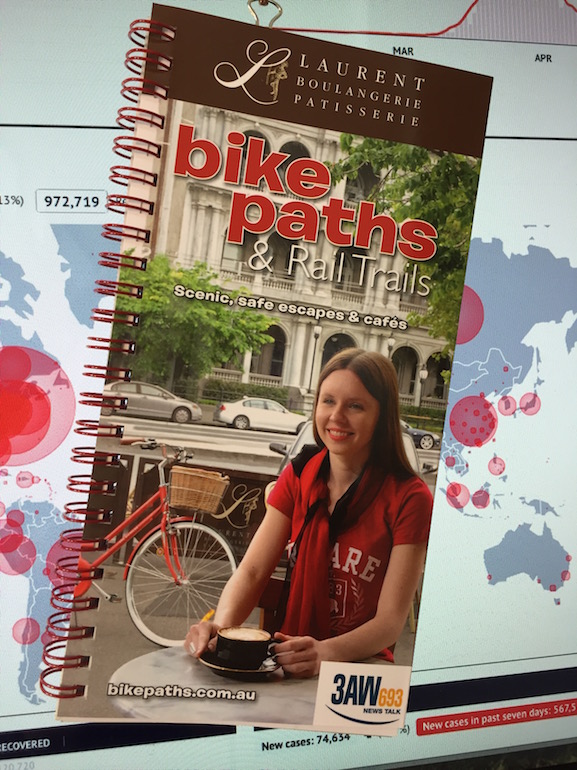 CORONA VIRUS Ride from Home - half price offer all up $12.45 Why not grab this one off opportunity to discover where the best bike paths are around where you are LOCKED DOWN? Go to our eStore on this site and place your order before this once in a lifetime offer ends!!!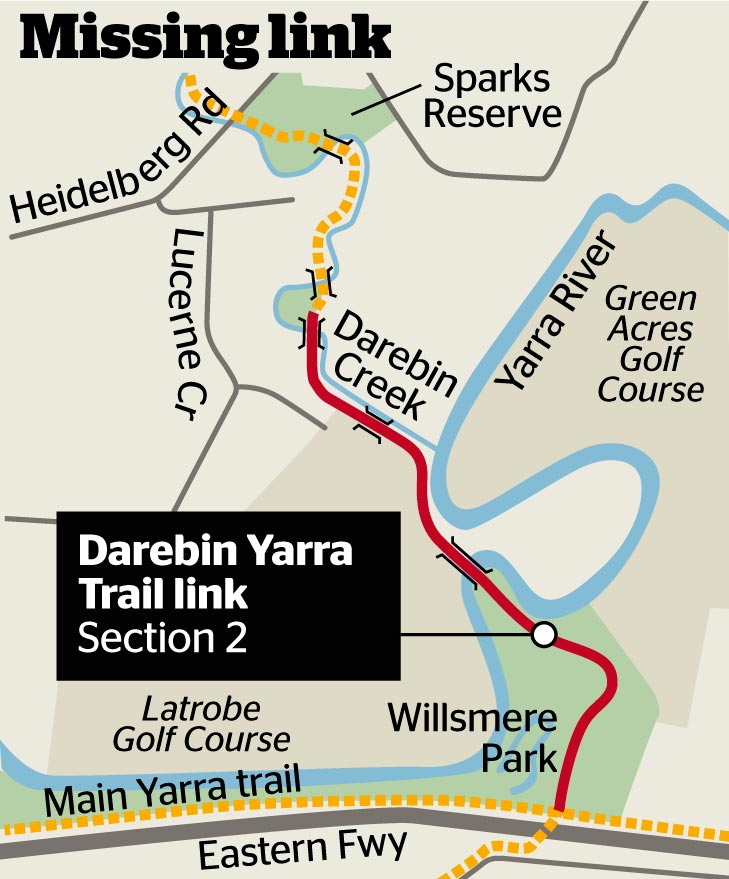 The opening of the trail marked the end of an almost 25-year journey, dating back to 1993 when the first concept plans were developed. The Community Coalition for the Darebin-Yarra Trail and Bicycle Network Victoria were at the forefront of this long campaign and the opening was a great victory for both groups. The trail features: a three-metre-wide concrete trail three bridges over the Darebin Creek (notes 1, 2...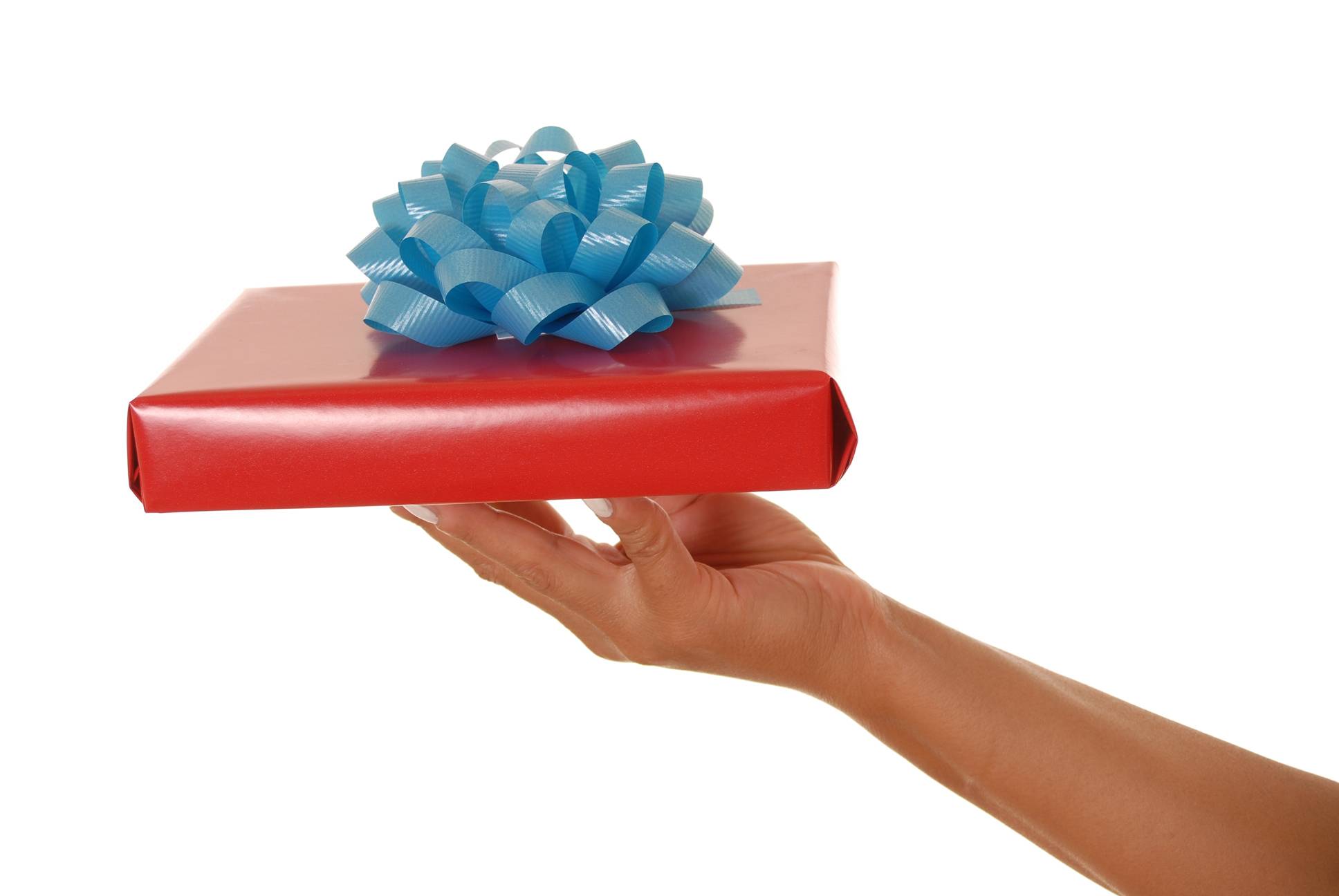 Our bookstores and bike shops tabs (above) have current listing of hundreds of our active stockists. A special Birthday GIFT of a Bike Paths & Rail Trails guide has delighted tens of thousands of bike riders for over 20 years! Its because this one pocket sized prezzie fits all, regardless of skill level, age, gender, bike type or wealth. In a word it 'inspires' its readers to grow their riding...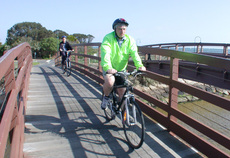 A PASSIONATE cycling safety advocate is calling on local councils to introduce 20km/h speed limits on shared bike paths. PortPhillip Leader 17/09/15 Toorak resident Boyd Fraser says there is an "urgent need" to regulate the conduct of cyclists on shared bike paths like the Bay Trail in order to "maximise their amenity" for all users. Mr Fraser regularly uses the Bay Trial and believes due to its growing popularity...
Andrews Govt asked to improve bike safety on St Kilda Road, Melbourne's boulevard of broken bones .... An article in the Age (22/08/15) stated that pressure is building on the Andrews government to put separated bike lanes all the way along the leafy St Kilda Rd boulevard, from Linlithgow Street to Glen Huntly Road. A $12 million proposal to put separated lanes along the road has stalled, creating angst among...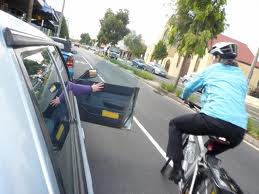 By Mike Sabey 3/3/2015 Tougher dooring penalties call rejected, further call for motorists to alter their habits! The new Victorian Labour state government is following the ousted one from 2014 by continuing to stonewall and ignore the issue of widespread car dooring. Three recent dooring deaths, countless un counted dooring incidents in which no one was killed or maimed and the police refuse to register such incidents or book...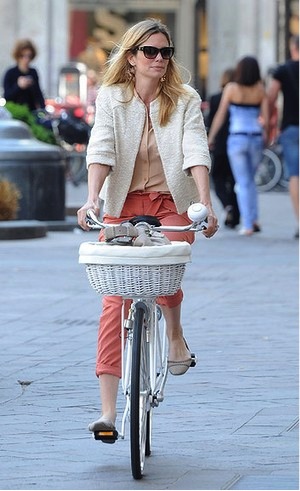 Kathleen Lee Joe – The Age 05/11/2014 On spring days like this, there's nothing more pleasant than zipping through our city streets on your cruisey bike. And you don't have to be decked out in head-to-toe spandex to enjoy the ride. You've got yourself some stylish spokes, and now to sort out your stylish ensemble. TAKE ADVANTAGE OF OUR SPECIAL RIDE TO WORK EDITION $9.95 OFFER: See Below how to...