Stop the tacks on Kew Boulevard – 24 HOUR protest ride
Cyclists stand-up in face further tack attacks
24 hour

STOP

THE

TACKS

Boulevarde protest ride planned for Sunday 7th June.
Melbourne's mystery tack attacker has struck again, littering the Yarra Boulevard bitumen overnight with sharp tacks that are puncturing the tyres of early morning cyclists in a malicious fear campaign against riders. - Wednesday 3 June Update
But the cycling community is planning to thumb its nose at the attacker in eccentric fashion this long weekend, with a group of more than 50 riders set for a non-stop, 24-hour ride round and round the boulevard.
The defiant endurance ride is scheduled to start at 7am on Sunday 7th June and finish at 7am on Monday.
Hardy cyclists who join in the so-called RAT ride (ride against tacks) will stop for meals and toilet breaks but will otherwise pedal on around the clock. Organiser George Mihailides said he expected hundreds more would cheer them on.
Mr Mihailides said the ride would prove to whoever was leaving tacks on the road that cyclists would not be deterred from riding the boulevard, a highly popular recreational cycling route.
There have been other protest rides in recent weeks. One ride, on May 3, attracted about 1000 people but was almost sabotaged after tacks were strewn on the road the night before and dozens of protesters had their tyres punctured.
Cyclists say enough is enough!
Before the group of around 1000 cyclists had even begun its protest ride along Kew Boulevard on Sunday morning, half a dozen riders had stopped kerbside to change tubes and tyres after running over tacks on the road. Writes HANNAH FRANCIS, THE AGE 4/5/2015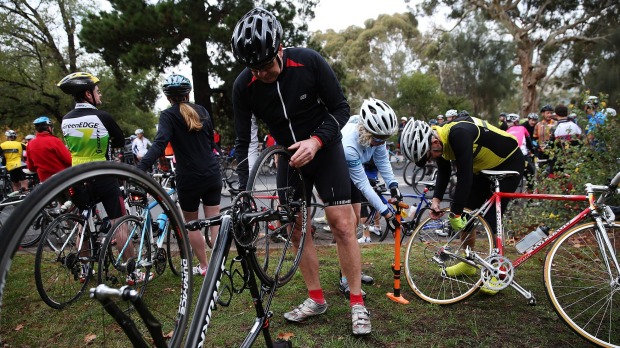 For the last 15 months cyclists say a rogue individual has targeted them by putting thumb tacks along the shoulder of the road, causing punctured tyres and crashes.
VicRoads had swept the popular cycle route at 11pm on Saturday night to clear it of tacks, but the so-called "boulie tacker" was at it again.
"There's clearly been a fresh batch of tacks, which is quite brazen really," protest organiser George Mihailides said.
Ian Collins who also rode says, "I did the ride and was probably in the front third of the group, and saw at least 20-30 riders pulled over with punctures. That's after being advised not to ride in the bike lane due to obvious tacks there. According to The Age the road had been swept at 11pm on Saturday night before."
Sustained efforts to fix the problem have come to naught and now cyclists are calling for surveillance cameras to be installed along the road to catch the culprit.
See Full PROTEST RIDE Report:http://www.theage.com.au/victoria/stop-the-tacks-kew-boulevard-cyclists-say-enough-is-enough-20150503-1myqjk.html
CYCLES GALLERIA KERBSIDE "FIX UR FLAT" PIT STOPS
Cycles Galleria is committed to the continuing safety of all people using the Boulevard and are working closely with VicRoads, Victoria Police and the Boroondara Council to do what we can to combat this issue.
As of last week, they have three 'Fix A Flat' stands along the length, a pump, and a box full of various tubes to help you out if you get tacked.

You can help us maintain these stocks by letting Cycles Galleria know if there are any problems via our Cycles Galleria Facebook page. Also let the authorities know of any incidents by using the #BoulieTackshashtag.
BACKGROUND TO PROTEST RIDE: SUNDAY MAY 3, 2015
Fifteen months ago, someone who clearly doesn't like cyclists started scattering tacks onto the Kew Boulevard's road and bike lanes.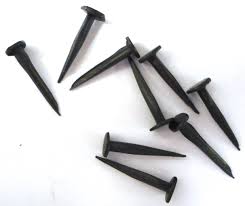 The Kew Boulevard is one of Melbourne's most popular and iconic cycling escapes. Fifteen months ago, someone who clearly doesn't like cyclists started dropping tacks into the bike lanes. Dozen of cyclists suffered punctures and in the time since the tacks- punctures problem has not gone away!
At first, the cycling community simply groaned and assumed it was a one off/temporary situation. Months and now years later, as tacks kept appearing, it became apparent that the perpetrator was on a mission to stop ALL cyclists using the Kew Boulevard altogether.
Cyclists were getting punctures and sometimes crashing. Worse, many cyclists knowing that there are tacks in the bike lanes, choose to ride on the main road surface to avoid them. Not only does this irritate motorists but it also creates a potentially lethal situation.
The police and Boroondara council have been contacted repeatedly whilst other parties are assisting, but whilst council and the police have been co-operative, so far lack of ction has been ineffective.
15 months on, tacks continue to appear on the Boulevard. Its only a matter of time before someone is seriously hurt.
On Sunday May 3, 2015 we are calling on every cyclist in Melbourne to join me for a return trip of the Boulevard in protest at the lack of a satisfactory outcome. More needs to be done.
The minimum specific measures we are seeking are as follows:
1 Daily sweeping with appropriate equipment of the Boulevard until the tacks stop and/or the perpetrator is apprehended.
2 The installation of surveillance cameras with appropriate monitoring and recording capable of identifying persons at night as well as day.
3 Increased police patrols of the area.
4 Someone to take overall ownership of the issue, which we believe should be Victoria Parks.
The mainstream media, police and Boroondara council have all been contacted about the event.
The ride commenced at the Walmer Street end of the Kew Boulevard at 9:00AM.
PROTEST RIDE. SUNDAY MAY 3, 2015
Destination: One return lap of the Kew Boulevard, 13.2KM
More info: www.noboullietacks.com