Westgate Punt Re Opens for Summer!
See BikePaths Guide map 16 Williamstown Paths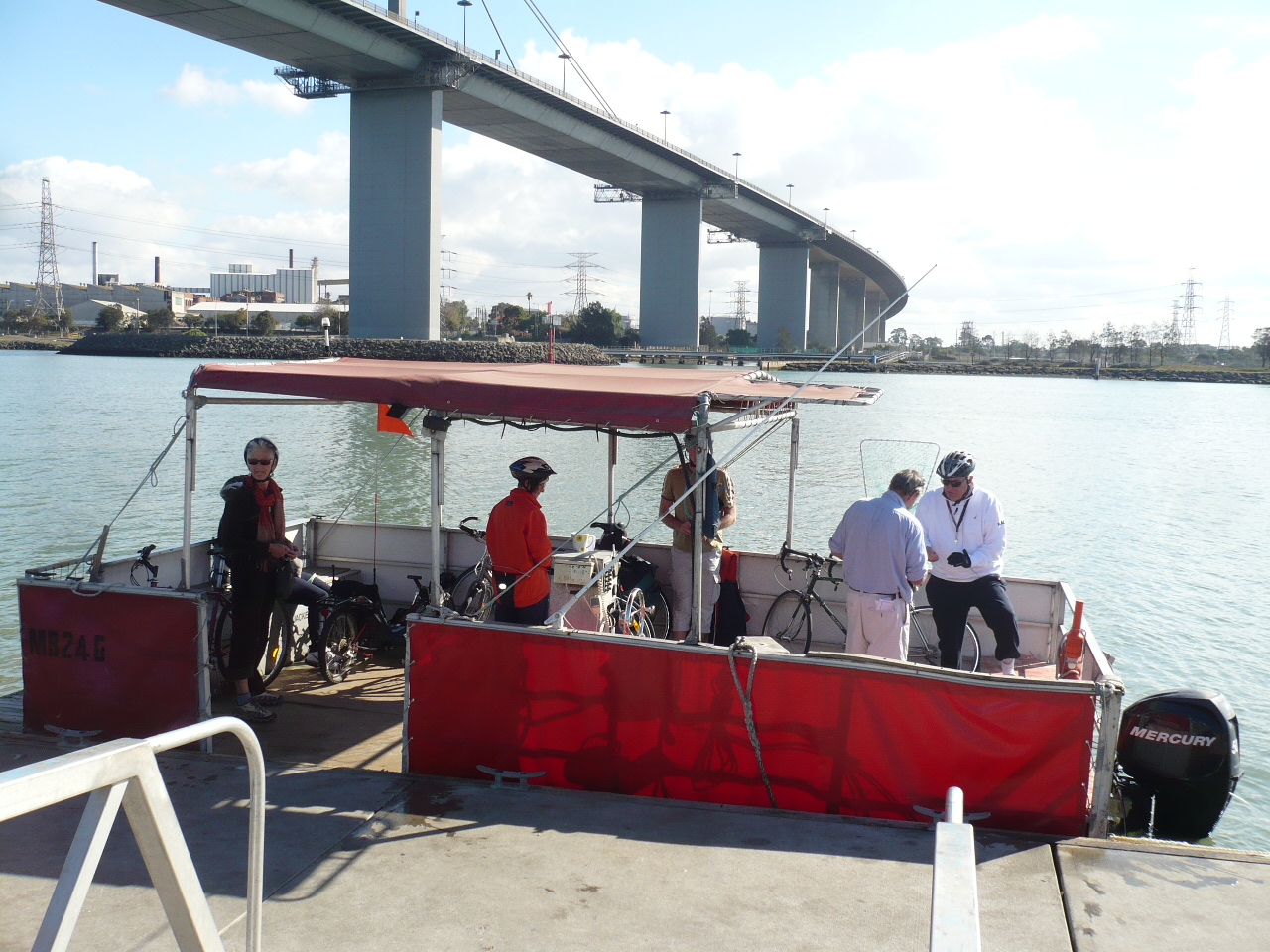 Update: From the 17th Oct the Punt has re opened on weekends (Sat & Sun 9am-5pm) for the summer months.
The Westgate Bridge Punt carries cyclists and walkers across the lower reaches of the Yarra from just north of the Westgate Bridge off Lorimer Street and Westgate Park (eastern side) to Science Works landing on the western side of the river just south of the Bridge.
The Punt's number to call to make a booking is: 0419 999 458
More info: Go to BikePaths Map 16 Williamstown Path on Bikepaths maps www.westgatepunt.com