NO FURTHER STOCK: Where 2 Ride Melbourne
END OF EDITION – NO FURTHER STOCKS AVAILABLE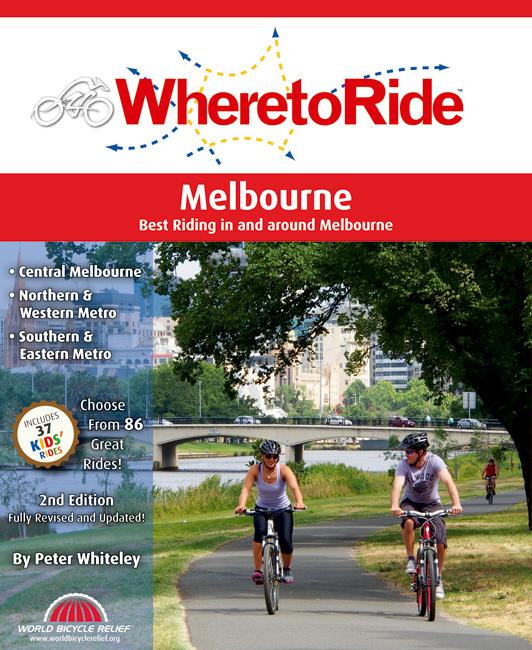 Fully revised and Updated 2nd Edition of Where to Ride Melbourne was an essential resource for anyone who wants to enjoy riding in Melbourne!
This Guide introduced some of the many trails and on road rides within a 30 to 40km radius of Melbourne. The rides range from short rides, suitable for beginners or younger riders, to mountain bikes rides and longer bike trails that demand a reasonable degree of fitness and skill. Each of the rides described are rated to give a guide as to what to expect. There is also a location map and directions to help navigate you through the ride.
ISBN 9780987250537, Published by BA Press.
Price was $38.90 plus postage from our BikePaths eStore
Sabey & Associates: Mob 0418 354 732