Bairnsdale – Bruthen- Orbost known as the East Gippsland Rail Trail Map 43
A scenic discovery ride through rich farmlands, rolling hills and forests with views to the famous Gippsland Lakes and ocean.
Go to maps tab on this website for Map 43 - East Gippsland Rail Trail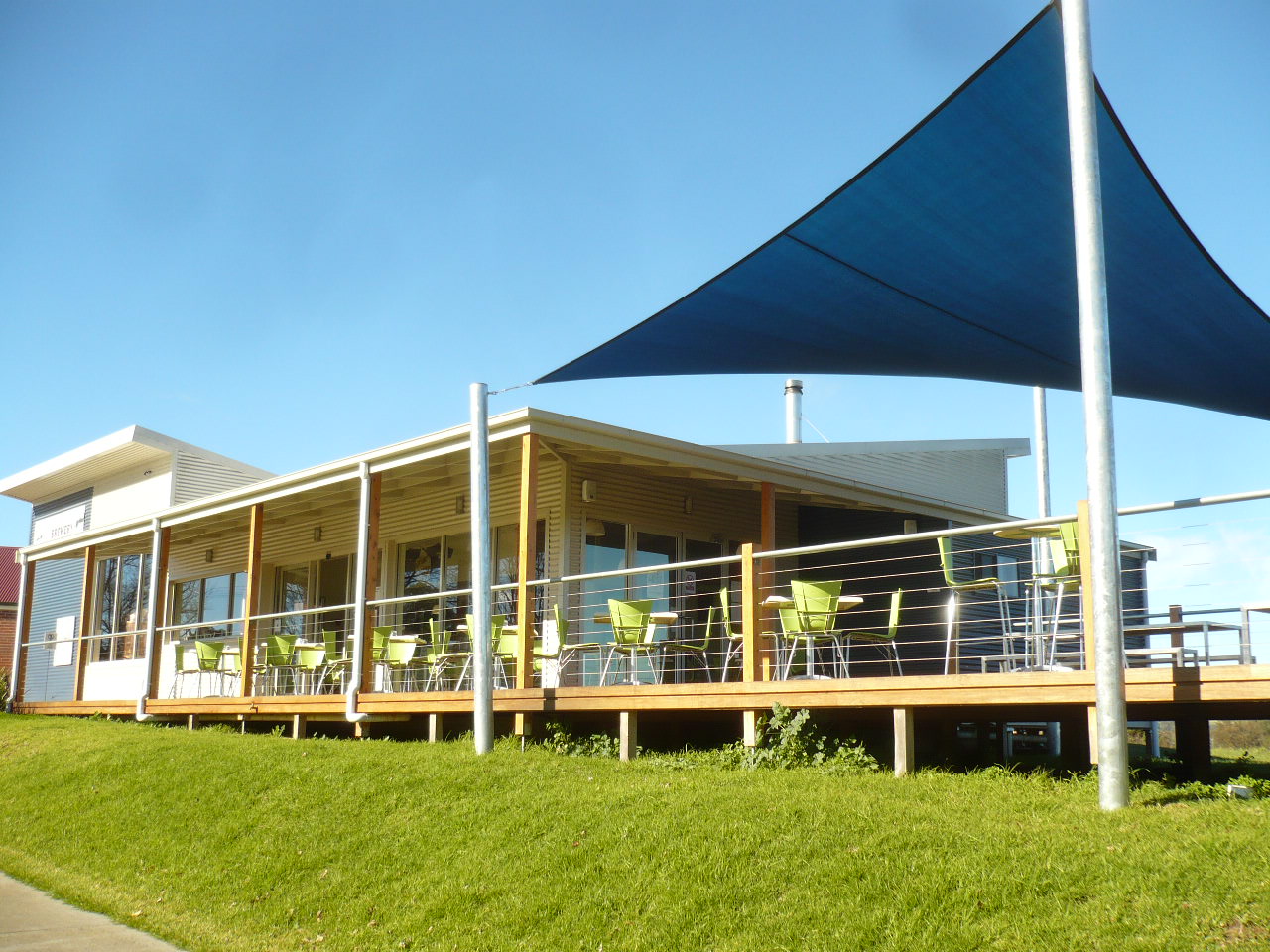 Pictured is the iconic 'must visit' Bullant Brewery cafe in Bruthen, famouse for its crafted beers and freshly cooked seasonal produce, tasting platters and more!
This hallmark 99.5 km multi-use trail that is yet to hit its 'touring straps', as it links Bairnsdale with Orbost, traversing a wide variety of farmland and bush and with extensive views to the Gippsland Lakes.
It has a number of spectacular bridges at Nicholson, Wairewa Road and Victoria's biggest trestle bridge at Stoney Creek deep in the Colquhoun Forest.
The railway reached Bairnsdale in 1888, but it wasn't until 1916 that the line was extended to Orbost to enable its forest timbers and farm produce to reach markets in Melbourne. The line to Orbost is notable for several long trestle bridges including Mundiac Creek trestle that was destroyed by bushfires in 1980 and the Stony Creek trestle that was the site of a serious derailment in 1964 when four goods trucks were derailed into the creek. The line finally closed in 1987 to re opening in 2001 as a rail trail to Nowa Nowa and to Orbost in 2006. A ride called Lakes Discovery Trail diverts from the rail trail at Colquhoun leading to Lakes Entrance and its scenic waterways and surf beaches.
Distances
Bairnsdale to Orbost 99.5km
Bairnsdale to Bruthen 27km
Bruthen to NowaNowa 27km
Nowa Nowa to Orbost 42.5km
Track: Sealed from Bairnsdale to Nicholson, there after generally smooth gravel track.
Grade: 1 -2 Shorter distances suitable for beginners and children. Longer distances better suit fitter level 2 riders– suitable for most ages and fitness levels, some riding experience recommended.